Why Natural?
 All of our products are ALL natural. What does this mean?
While we all want a glowing complexion, shiny hair, and soft touchable skin, if you wouldn't want to be eating chemicals then why put what you don't want in your body on your body?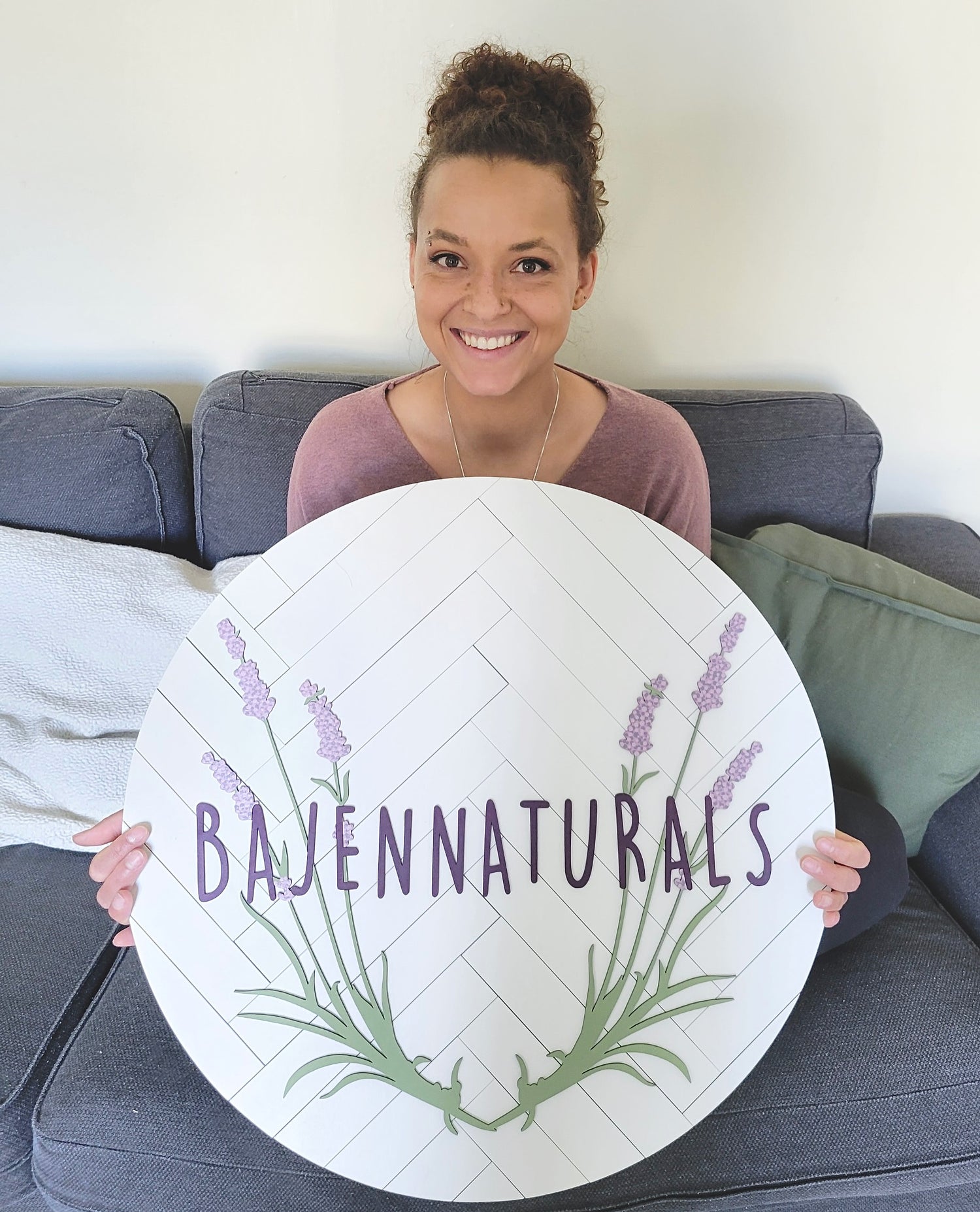 My Story
Located in Calgary, AB, I first began making my own bath and body products as a safe and natural alternative for my kids and family. I love the process of creating, making and bringing a product to life.
Since then I have expaned to include so much more!
I am here to answer any questions you may have so that you are able to make the best buying decision for you and your loved ones. While there are many every day products, I am always open to hearing what YOU want BajenNatruals to carry, so don't hesitate to reach out!
Read More
New Products
Regular price
Sale price
$16.00 CAD
Unit price
per
Regular price
Sale price
$22.00 CAD
Unit price
per
Regular price
Sale price
$36.00 CAD
Unit price
per
Collapsible content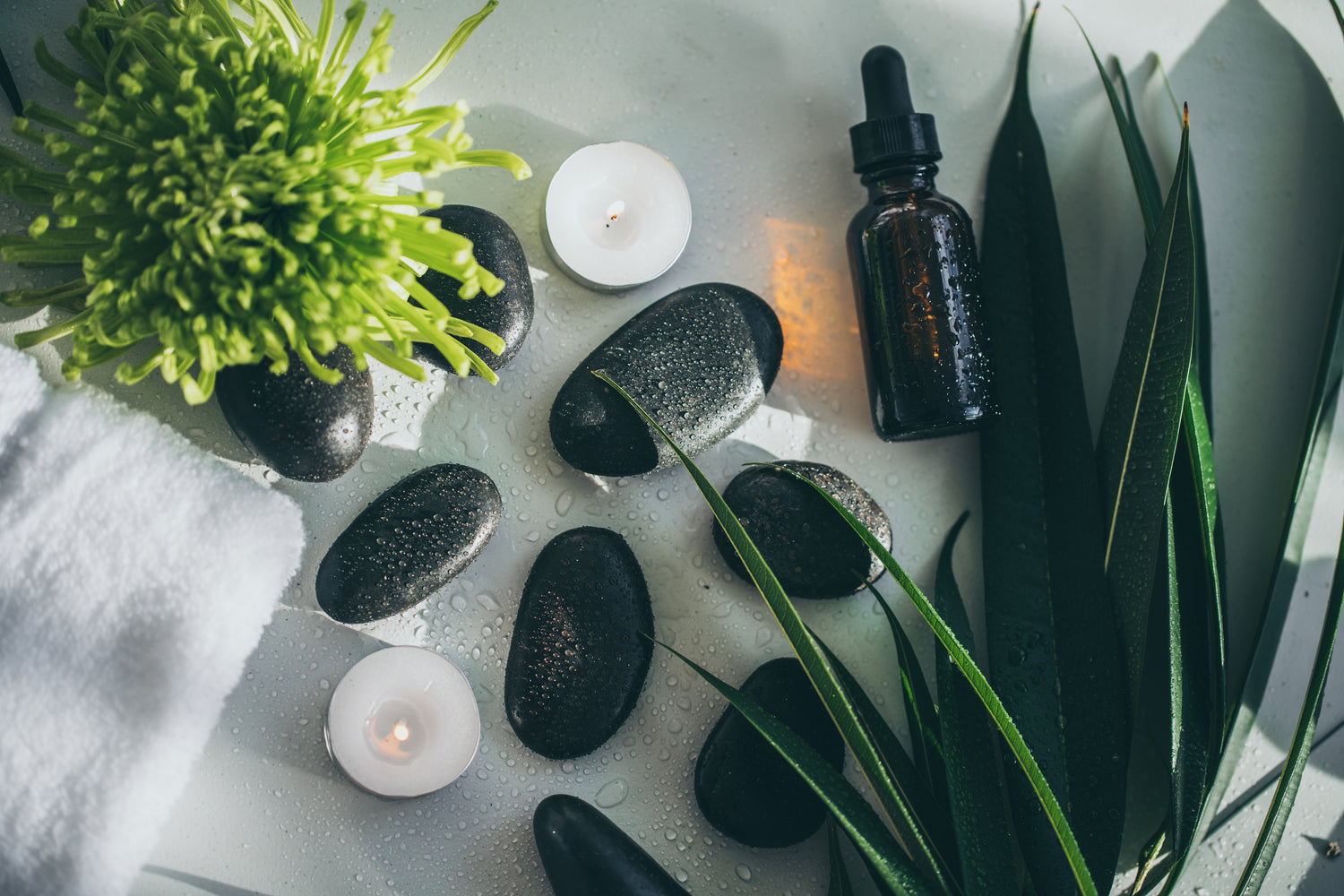 Our Story

At BajenNaturals we believe that everything we need to cleanse, moisturize, and beautify ourselves exists in nature. That's why we only use natural ingredients like fresh herbs, salts, fruits, and vegetables that have been harvested in their original form. We also use all-natural butters, coconut oil, and sunflower oil to moisturize and soothe skin; essential oils that act as 'skin superfoods', delivering powerful antioxidants and nutrients known to smooth wrinkles and reduce blemishes; and pure clays, sugars, and pumice provide gentle exfoliants to naturally buff our skin to an all-natural glow.

We first began making our own bath and body products as a safe and natural alternative for our kids. This was seen as a better choice than store bought products which contain harsh ingredients and detergents that can strip the body of its natural oils and defenses. We found that many childcare products dried the skin, caused itching and irritation and contained heavy parfums. By creating our own bath and body products we can help limit the amount of exposure to damaging products we have, that not only are not good for the body but cause environmental damage as well.

Buying natural and local isn't always the simplest choice as you wait for shipping, spend a little more and have so many choices and people telling you what is best for you and your family. Knowing this we appreciate you taking the time to read and shop with us all while supporting our small local family run business. We are here to answer any questions you may have so that you are able to make the best buying decision for you and your loved ones.

With love,

From our family to ours
Why Natural?

 All of our products are ALL natural. What does this mean?

While we all want a glowing complexion, shiny hair, and soft touchable skin, if you wouldn't want to be eating chemicals then why put what you don't want in your body on your body? Environmental Defence Canada estimates the average Canadian uses more than a dozen personal care products during their morning beauty routine. This adds up to over 100 different synthetic chemicals that we are putting on our body's largest organ (our skin!), before we have even had breakfast! This can cause more damage than we think as we peel, scrub and wash away our bodies natural defences. It's important to find the right balance for your skin. We are here to help! 

The word 'natural' gets used a lot, especially in the personal and beauty care industry for that reason here is how we define the word natural to help you make a better buying decision. The ingredients used are 'found in nature' meaning ingredients that have been harvested in their original form, or that can be extracted from plants or minerals i.e. beeswax or essential oils. We do not use natural ingredients that have a harmful effect on your body or the environment. This includes ingredients that have been sourced using environmentally harmful processes. In some cases, we will consider using ingredients that are found in nature but are only available when produced to be nature-identical for environmental and sustainability reasons. 

We are happy to get the opportunity to share what we have learned and made with you! 

From our family to yours
Green List

These are the top 16 natural ingredients we use to bring you the best body care products you could possibly need or want. Thank you mother nature for providing such an amazing array of nurturing and good-for-you plants, flowers and herbs. Can't find what you're looking for in this list? Contact us and we will be happy to help!

---

ALMOND OIL

High in Vitamin E, antioxidant rich fats and proteins, Almond Oil is deeply hydrating, soothing to inflamed skin, and helpful for chapped lips and skin rashes. Overall it helps skin maintain a glowing complexion.

---

ALOE VERA

A succulent powder that holds water in its leaves, Aloe Vera helps support the moisture balance of the skin and has soothing properties. Not only is it excellent for hydration, it's known to have healing properties for sun-burned skin.

---

APRICOT OIL

Rich in vitamins and essential fatty acids, Apricot Oil penetrates skin to soften, increase elasticity, clarity and suppleness. Especially beneficial for dry or mature skin, Apricot Oil goes on light and doesn't leave an oily feel.

---

AVOCADO OIL 

Avocado Oil is jam-packed with proteins, antioxidants and sterolin. It is a superhero for the skin as it heals sun-damage, fades the appearance of age-spot, and packs a moisturizing punch. Avocado Oil deserves a place in everyone's skin care routine.

---

BEESWAX

Our Beeswax is sourced here in Alberta by a supplier who does not use bleach or pesticides and who obtains the wax in a humane manner. Beeswax draws moisture to the skin and also provides a protective layer against the elements that is still breathable.

---

CALENDULA OIL

Calendula is renowned for its anti-inflammatory and wound-healing properties. It helps to keep wounds clean and clear of pus and regulates circulation to the skin, supporting healthy skin regeneration as it reduces pain.

---

COCOA BUTTER 

Cocoa Butter is an effective skin softener and protectant that helps with consistency and texture of a product, it also provides superior moisturizing qualities while diminishing the signs of aging as well as stretch marks.

---

COCONUT OIL 

Rich in emollient fat and, when pressed, yields a white, sweetly-scented, super moisturizing oil which is solid at room temperature but easily melts on the skin, helping to bind and emulsify natural formulations. It protects skin from the elements by forming a thin film, which is not absorbed.  Coconut Oil is useful as an after sun skin oil, and is also revitalizing to dry, damaged hair. Saponified Coconut Oil has good cleansing properties and is known for its mildness.

---

ESSENTIAL OILS

These volatile, rapidly evaporating oils are obtained from the leaves, stem, flower, seed or root of a plant, and usually carry the odour characteristic of the plant.  Essential Oils are used in cosmetics, aromatherapy, medicine, perfumery and flavouring. They add fragrance to natural skin care products, as well as contribute their healthful and beautifying quallities through their various abilities to tone, balance, relax, cleanse and invigorate. Although all esential oils are 'fragrant', not all 'fragrances' are essential oils. True essential oils are plant-derived.

---

HONEY

Honey increases the water absorbing capacity of the skin and dramatically increases the softness and suppleness of rough, dry, skin. It has a lot of minerals, vitamins and amino acids that assist in keeping skin healthy. Honey naturally guards against free-radical damage and encourages healthy cell turnover in the skin.

---

JOJOBA OIL 

Jojoba is similar to the oils that we produce naturally in our bodies and is therefore easily absorbed and moisturizing. It can aid in soothing problematic skin as its non-greasy, naturally antiseptic and anti-bacterial. It's anti-inflammatory properties help reduce swelling and redness that accompanies skin abrasions and irritations

---

OLIVE OIL 

Olive Oil contains naturally occurring squalene, a component of the hydrolipid mantle. It has anti-microbial, anti-parasitic and anti-inflammatory properties and provides a creaminess to the lather of our soap base.

---

SUNFLOWER OIL

Lightweight and rich in essential fatty acids, Sunflower Oil helps to nourish and replenish skin's moisture.

---

SHEA BUTTER 

An excellent emollient and emulsifier, Shea Butter protects against skin dryness and accelerates healing of superficial wounds and irritations. It has a slight photo-protective action and is rich in unsaturated fatty acids and Vitamin E, it is naturally a very stable substance.

---

VEGETABLE GLYCERIN

A byproduct of soap making, Glycerin is an emollient (skin softener) and humectant. It is soothing and can be used on even the most sensitive skin.

---

VITAMIN E (TOCOPHEROL)

Natural Vitamin E, derived from a variety of plant oils, has anti-oxidizing effects and helps support the stability of other ingredients in a product. We use Vitamin E as a natural preservative system.
Red List

Did you know that 85% of the more than 85,000 chemicals in use in today's marketplace have not been tested for long-term human health impacts? Our philosophy is that if we're not sure that something is safe over the long-haul, then why use it? Especially when there are amazing natural ingredients offered by our planet that can keep us clean, moisturized and smelling delightful.

We have assembled a Red List to make it easy to see at a glance the materials that we will never put in anything we make. But we also hope you check out our Green List of natural and good-for-you ingredients that we do use because that's where the real fun starts!

THESE INGREDIENTS HAVE NO PLACE IN OUR WORLD:

Lead
Mercury
Siloxanes
Coal Tar Dyes
Artificial Colourants
Sulfates
Phthalates
Parabens
Glycols
Triclosan
BHA (Butylated Hydroxyanisole)
BHT (Butylated Hydroxytoluene)
DEA (Diethanolamine Cocoamide Dea, Lauramide Dea)
MEA (Monoethanolamine)
TEA (Triethanolamine)
Formaldehyde-Releasing Preservatives (Ie. Dmdm Hydantoin, Diazolidinyl Urea, Imidoazolidinyl Urea)
Genetically Modified Organisms
By-Products From Animals That Are Harmed Or Killed
Any Ingredient Tested On Animals
Irradiated Ingredients
Nanoparticles
Wholesale

Barbershops, Salons & Independent Retailers

With order quantities starting at just 10 units, we're the perfect partner for Independent Barbershops, Salons & Retailers, no matter the size.

Processing times range from 2-6 weeks.

Head to our wholesale page to get started!
Hours
Monday - Friday:
Available for contactless local pickup during the day. Hours vary by day.
Our shop is currently closed for in person shopping.